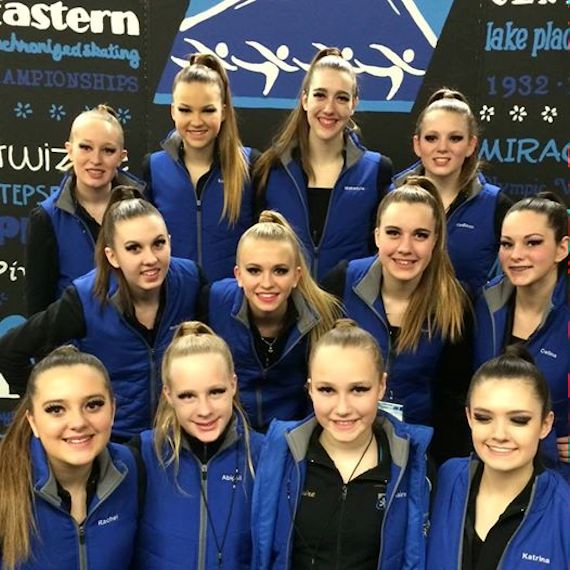 2014 - 2015 Chesapeake Synchro Novice Team
They pushed themselves to skate harder at every practice to improve their skating skills. They became the definition of teamwork in their support of one another on and off the ice, their respect towards teammates and coaches, and their ability to lead and follow based on their strengths.
Your maturity, teamwork, and growth this season was exemplary. Your coaches are so proud of you.
Quality is not an accident. The coaches cannot wait to get back on the ice with this team and drill the skating skills component throughout the spring and summer.
Sailors Competition Schedule
2015-2016
Thanksgiving Classic , Nov. 7-8th , 2015 ---
Dr. Porter Classic, Dec. 4th-6th , 2015 --
Eastern Sectionals, Jan. 27-31, 2016 --
Reflections Invitational, Feb. 14-15th, 2016 --